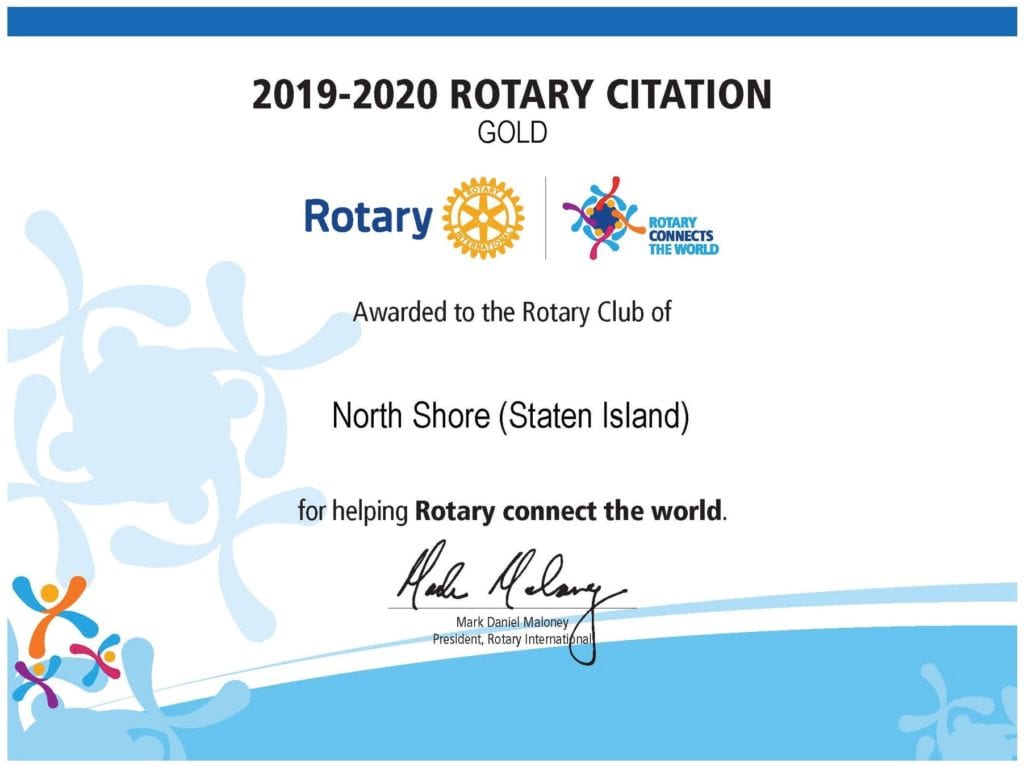 The North Shore Rotary Club was recently recognized with the Rotary International Presidential Citation, Gold Level for the 2019-20 Rotary Year.
According to Past District Governor, Mahbub Ahmad, "this is a singular distinction and achievement because just 5 out of our 44 Clubs have achieved the Gold or Platinum level of performance.  A total of only 10 clubs in our District have achieved the 4 levels of the Presidential Citation, and you and your members can justifiably be proud of your achievements, particularly when the entire world was turned upside down by an unprecedented pandemic."
Mahbub added "You and your Club members rose to the challenges and faced them squarely stepping out to be beside your communities."
The Presidential Citation is presented to a club who takes action to increase membership, enhancing service impact, and expanding the clubs network through goals provided by Rotary International.
The Citation celebrates the success of the North Shore Rotary Club's active year!