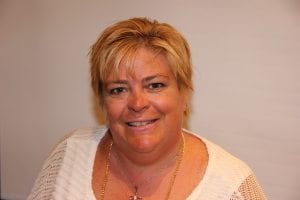 STATEN ISLAND, N.Y. — The Community Health Action of Staten Island — an organization committed to building a world where everyone has affordable, appropriate and timely health care and information, and support to stay healthy — hosted its annual Valentine's dinner-dance and auction Friday in Nicotra's Ballroom at the Hilton Garden Inn, Bloomfield.
Nearly 500 guests gathered for the elegant evening that included a cocktail hour, dining, dancing and elaborate auction prizes.
But the night also served as a fundraiser to support the agency's services, which focuses on serving the most vulnerable individuals, families and communities with critical services and programs.
The evening's honorees were Christine DeHart, Betsy Debovsky, Dr. Ginny Montello and John Mastellone, community leaders whose steadfast support and partnership help bring communities back to health.
Interestingly, in 1988 a group comprised of Staten Islanders who were concerned about the impact of AIDS in our community, came together to address the stigma, the discrimination, and terrible conditions of people with AIDS on Staten Island. This group of activists, providers, family members, and people living with the virus, created the Staten Island AIDS Task Force.
In 2004, the organization changed its name from the Staten Island AIDS Task Force to Community Health Action of Staten Island to reflect the expansion of their services that continue to respond to the evolving needs of HIV positive people as well as others in need.