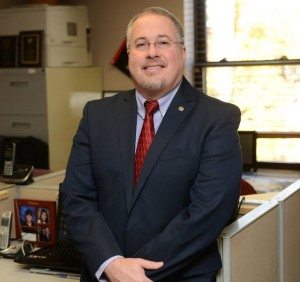 Club President-Elect, Charles DiBartolo has been recognized by the Staten Island Chamber of Commerce with their Louis R. Miller Leadership Award in the Established Business Category.
Congratulations Charlie! Read about this award and Charlie in the below article from the Staten Island Advance.
---
STATEN ISLAND, N.Y. — Charles DiBartolo, president of BetterBizWorks in Castleton Corners, is being honored for his dedication and problem-solving skills.
"Creating new ideas and concepts for local business is extremely rewarding," said DiBartolo.
BettterBizWorks offers various services for businesses, including web design, internet marketing and payment processing.
DiBartolo is being honored with a Louis R. Miller Leadership Award in the Established business category.
The awards — co-sponsored by the Staten Island Chamber of Commerce and the Staten Island Advance — are presented in honor of Lou Miller, a businessman and West Brighton resident who was also a community leader.
Recipients of the Louis R. Miller Awards are recognized as effective business leaders, and for their outstanding contributions to the local community. Awards are given out in four categories: "Emerging," "Established," "Master" and "Not-For-Profit."
Each winner will be profiled on SILive.com in the coming weeks. The honorees will be recognized during the annual Louis R. Miller Business Leadership Awards Breakfast in February.
Jon Salmon works in the same office as DiBartolo and nominated him for the award, saying he is "a problem solver, not only for his own business but for those who come to him. He brings a perspective to what he does from the many types of business people and various industries he works with."
Life philosophy: "Success is getting what you want. Happiness is liking what you get."
Below, DiBartolo, who lives in Westerleigh, shares more about his life, career and goals:
Past occupations: The last 30 years have been fun-filled. I have been involved in the start-up, improvement, turn-around, sale, merger or acquisition of more than 25 different business entities, from small individually owned businesses to Fortune 500 companies. I have over 25 years of experience in sales, marketing, business ownership and management, and expertise in areas ranging from technology, business development, sales training, insurance, financial products, business services, payment processing, advertising and individual business ownership.
Community involvement: President-elect of the North Shore Rotary; board member of Boy Scouts of Staten Island and committee member of Troop 2 Boy Scouts; committee member of the Victory Boulevard Merchants Association; advocate of marketing, internet and technology, teaching seminars and workshops for SIBOC, SBDC, SCORE and NYC Business Solutions.
Interests and hobbies: Hiking, backpacking, remote control airplane flying, Boy Scout leader, reading.
Some of my goals include: I try to learn something new daily.
The most difficult part of my job: Balancing work and family.
I am most proud of: Family, friends and the relationships I've created in the local business community.
The quality I like best about myself: My determination and perseverance
My motto: You will never know your limits unless you push yourself to them.
I laugh at: Some of the things I do.
I am really good at: Knowing what marketing strategies will work best for businesses.
I admire: The organizations that help the small business community on Staten Island. These include the Staten Island Chamber of Commerce, the SBDC, SCORE and SIBOC.