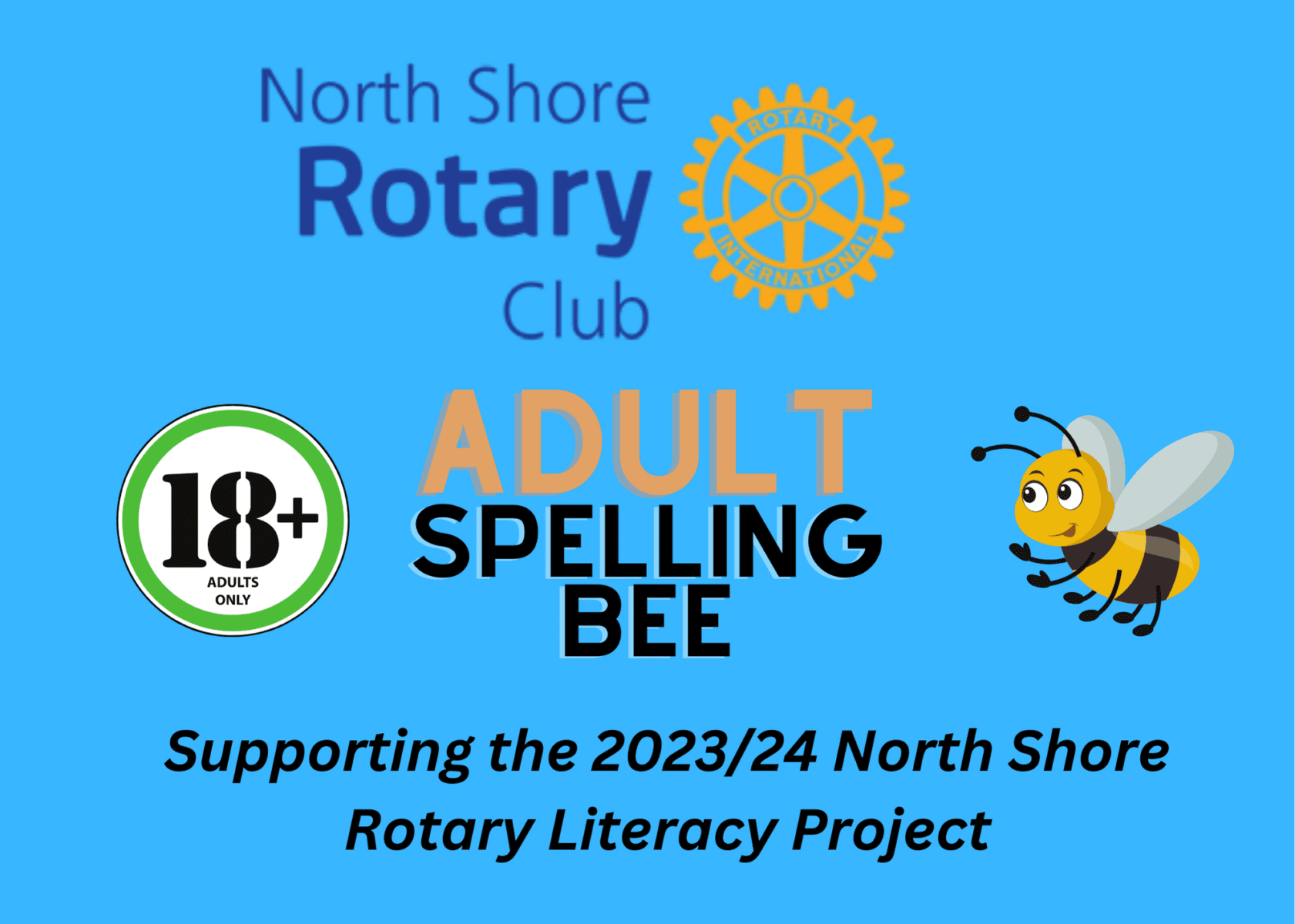 Join us on Thursday October ,19th 2023 at 7:00 PM EST at LiGreci's Staaten – 697 Forest Ave, Staten Island, NY 10310
Tickets include: Passed Hors-d'Oeuvres, Beer, Wine, and Soda
---
CLICK HERE to buy admission tickets for the Adult Spelling Bee
---
Fundraiser for the 3rd grade literacy project
---
The ability to read proficiently is one of the most important skills a child can acquire in their early education. Reading proficiency is linked to academic success, higher graduation rates, and increased earning potential later in life.
Unfortunately, many underprivileged 2nd and 3rd graders may not have access to the resources or support they need to develop strong reading skills. This can lead to lower academic achievement, decreased motivation, and even long-term consequences like poverty or incarceration.
This is where the North Shore Rotary's literacy project comes in. By providing targeted support to underprivileged 2nd and 3rd graders, the Rotary can help ensure that these students have the necessary reading skills to succeed in school and beyond. By helping these students reach the 3rd grade reading level, the Rotary can improve their chances for success and help break the cycle of poverty and underachievement.
Overall, the literacy project is important because it helps level the playing field for underprivileged students and provides them with the skills and resources they need to succeed in school and in life.