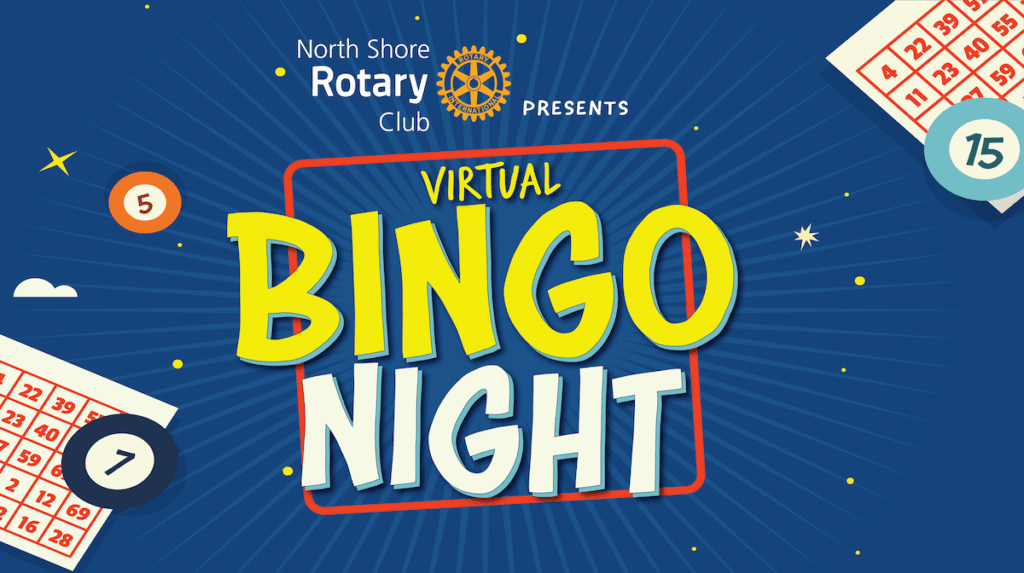 Join us for Virtual 'Quarantine' Bingo Night
by playing from the comfort of your own home!
Stay Tuned for the next Bingo Night!
Win awesome prizes including local restaurant gift cards and a Guaranteed Minimum $500 CASH Prize for the Full Card Jackpot! *
Over $12,500 in prizes awarded so far!
The details:
Buy a card for a $10 donation, multiple cards may be purchased.
You will receive your Bingo Cards and event details via e-mail prior to the Main Event.
PRINT your card or PLAY ONLINE.
Play along on facebook as we go live at 7:00 PM!
Money Raffle – $5.00 per chance, 50% to the winner! Drawing to take place LIVE
Prizes will be determined based on the number of participants and will be announced during the Live Game.
Playing with us from afar? Non-locally driven gift cards will be available!
North Shore Rotary Club on facebook
CLICK HERE TO PURCHASE YOUR BINGO CARDS & MONEY RAFFLE ENTRIES