Fellow Rotarians and Friends of Rotary,
I am proud to be a Rotarian, and I am most honored and humbled to serve as President of the Rotary Club of North Shore for the Rotary Year 2019-2020.
Rotary International President Mark Maloney's Theme for the 2019-2020 Rotary Year is "Rotary Connects the World." This message asks Rotarians to strengthen the many ways that Rotary Connects the World, building the connections that allow talented, thoughtful, and generous people to unite and take meaningful action through Rotary service.
I would like to call all of you to be the ones that inspire our club to do something greater than before and have the drive to connect the World through something we create that will live beyond each of us.
There are many disadvantaged people throughout our Community and the World whose only hope will come from Rotary. Let us all leave here today ready to make their lives better in any way we can. As Rotarians, it will not be good enough to give only what we have left over or what we can spare, we must truly give of ourselves with new vigor in support of the ideals of Rotary.
Let us lead the way as Rotary shares its legacy of "Service Above Self." Let us not only connect the World through our words, but through our deeds. And most importantly let us never forget why we became Rotarians—so that together, we could accomplish, what the individual alone never could.
Thank you for celebrating with us this evening and being a part of what we do for our amazing Community. I am looking forward to this year of service and working alongside our remarkable Club to achieve our goals.
Yours in Rotary,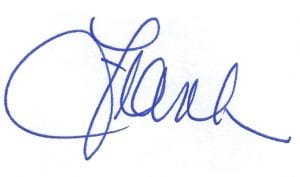 Frank J. Wilkinson
President 2019-2020
Rotary Club of North Shore