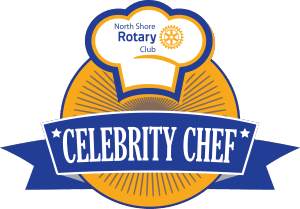 The North Shore Rotary Club is calling for Chefs! On November 10, 2014 the Club will host its Celebrity Chef Fundraiser!
Celebrity Chef is a fundraising event at which prominent community members cook/prepare a favorite dish for guests to sample and "bid on" with their dollars. The chef with the highest total at the evenings' end is the winner!
Would you like to be a "Celebrity" Chef? Contact Event Co-Chairs Regina Boukhvalova (RBoukhvalova@enorthfield.com) or Laura Volsario (laurav@gatewayarmsrealty.com) to get in on the fun!
If you would like to attend, tickets will be available soon! Check back for details!