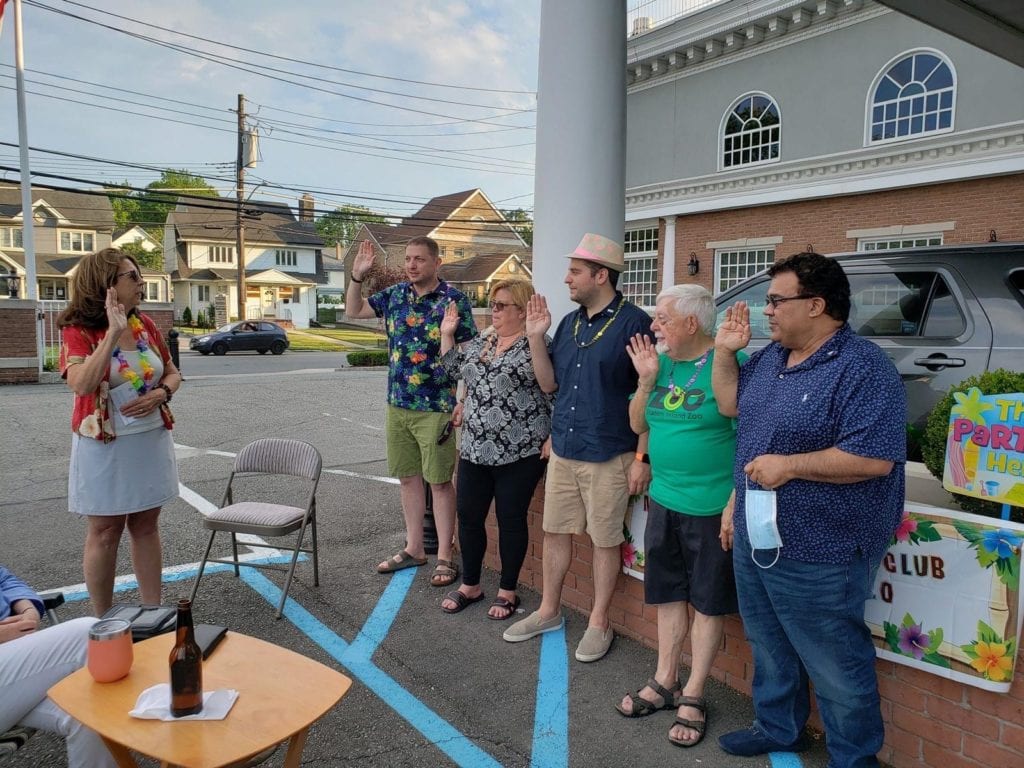 July 1, 2020 marks the official start of the Rotary year.
The North Shore Rotary Club got together for the first time since March, after meeting virtually every week, this past Thursday in LiGreci's Staaten Parking Lot. We celebrated the year and the incoming Officers and Board of Directors got Sworn in during an impromptu Aloha themed Installation Celebration!
Congratulations to the leadership team.
Frank J. Wilkinson, President
Dennis Surmanek, President-Elect
Christine DeHart, Secretary
David Nyamsi, Treasurer
Directors: Robert Davis, Mohamed Elsaadany, Giuseppe Lentini, Ray Pezzoli