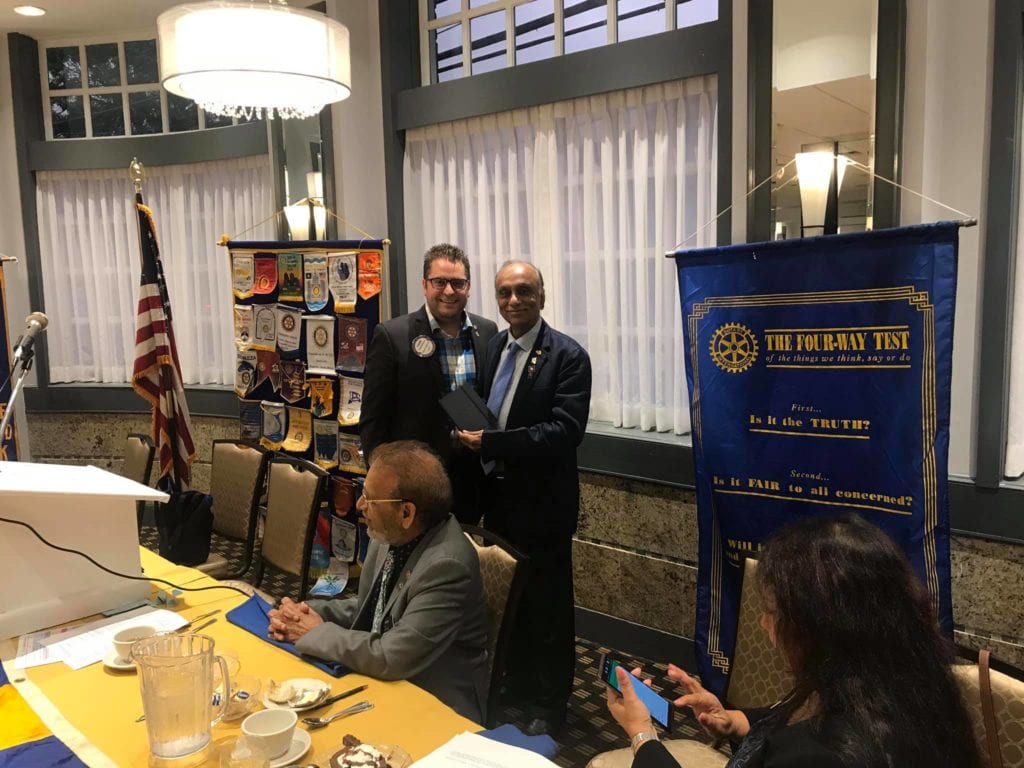 This week, the North Shore Rotary Club welcomed our new District Governor Mahbub Ahmad for the District Governor's annual visit along with District First Lady Bina and Assistant District Governor, Dr. Abdul Rehman of the Staten Island Rotary Club.
Mahbub shared his vision for the up-coming year and his plans as District Governor.  The meeting also marked the first official Club Meeting of the new Rotary Year for newly elected President Frank Wilkinson.
We are all looking forward to a fantastic year under Mahbub and Frank's leadership.  The District has a fantastic team that will help guide the Clubs!