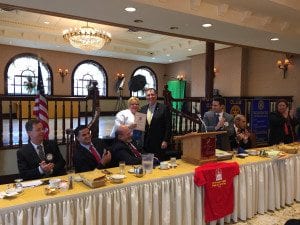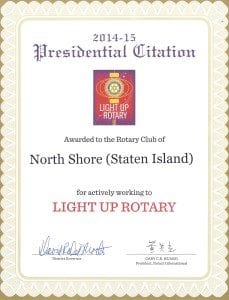 During the Staten Island 5 Club Luncheon held on Thursday, District Governor David DelMonte, presented the North Shore Rotary Club with the Rotary International Presidential Citation for the 2014-2015 Rotary Year.
The Presidential Citation is presented to a club who takes action to increase membership, enhancing service impact, and expanding the clubs network through goals provided by Rotary International.
The North Shore Rotary Club was the only Club of 46 Clubs in District 7230 to receive this honor.
The Citation celebrates the success of the North Shore Rotary Club's active year!