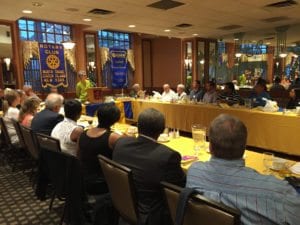 Cathy Holladay, Executive Director of the Sky Light Center along with Ilene Rosen, Director of Development, visited the Club to provide insight on the work the Center does for its members. Sky Light Center offers a path to recovery from psychiatric and substance use disabilities through comprehensive rehabilitation services based in an intentional community setting.
Thank you Cathy for visiting the Club! Keep up the great work!
Visit http://www.skylightcenter.org/ to learn more!