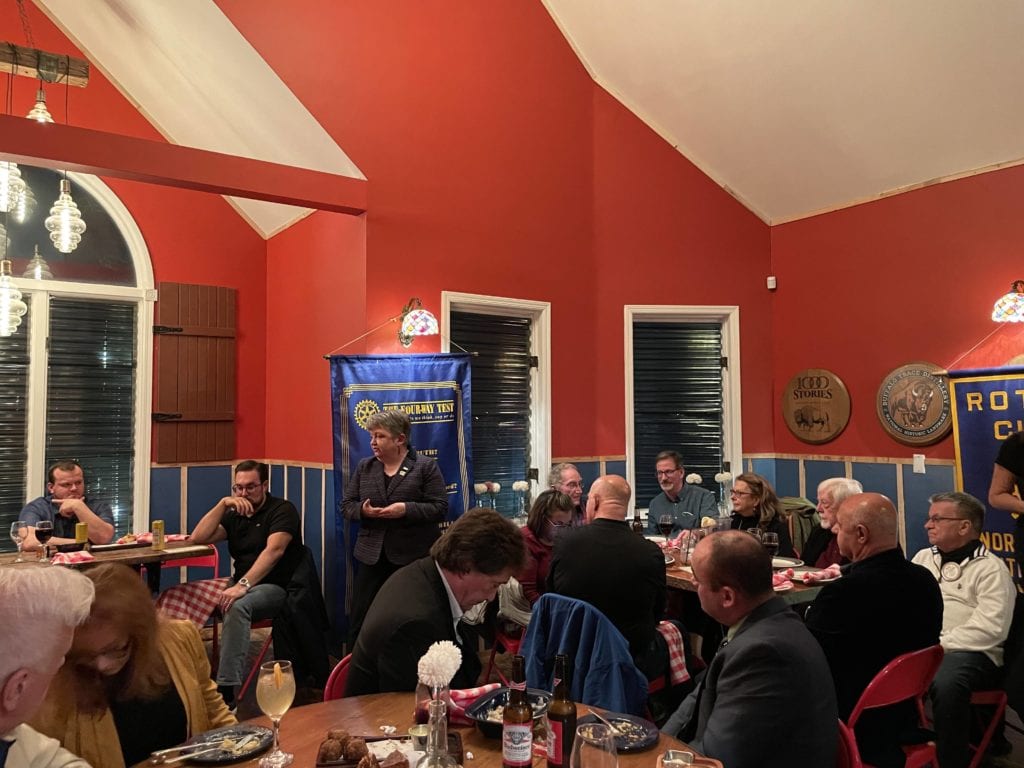 This week, the North Shore Rotary Club met at Sally's Southern where we welcomed our new District Governor Mary Shackleton for the District Governor's annual visit along with Assistant District Governor, our very own, Diane Arneth!
Mary shared her vision, guidance, and updates for the up-coming year and her plans as District Governor to get us all through these times, together.
We are all looking forward to a fantastic year under Mary's Leadership.  The District has a fantastic team that will help guide the Clubs!