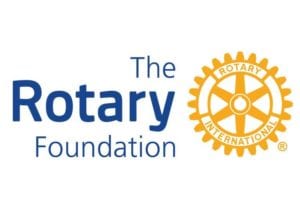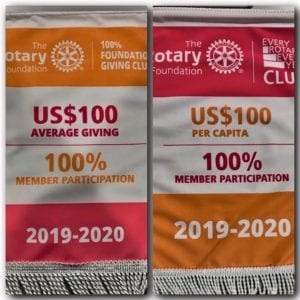 Once again, the North Shore Rotary is proud to be awarded The Every Rotarian Every Year (EREY) & the 100% Giving Club to the Rotary Foundation recognition banners for the 2019-20 year.
The North Shore Rotary is just one of 3 Clubs in our District to receive this distinction!
Of the 35,000 Rotary Clubs worldwide only 3,400 Clubs attained status as EREY Club and only 4,000 clubs became 100% Foundation Giving Clubs.
This year the Rotary Foundation was recognized by Charity Navigator with its highest rating – 4 Stars for the 13th year in a row.
Continued support of The Rotary Foundation allows the North Shore Rotary to seek matching funds in the support of grants for local projects year-round.